Your Body, Your Health, Your Choice
Landmark Victory for Natural Health Products Industry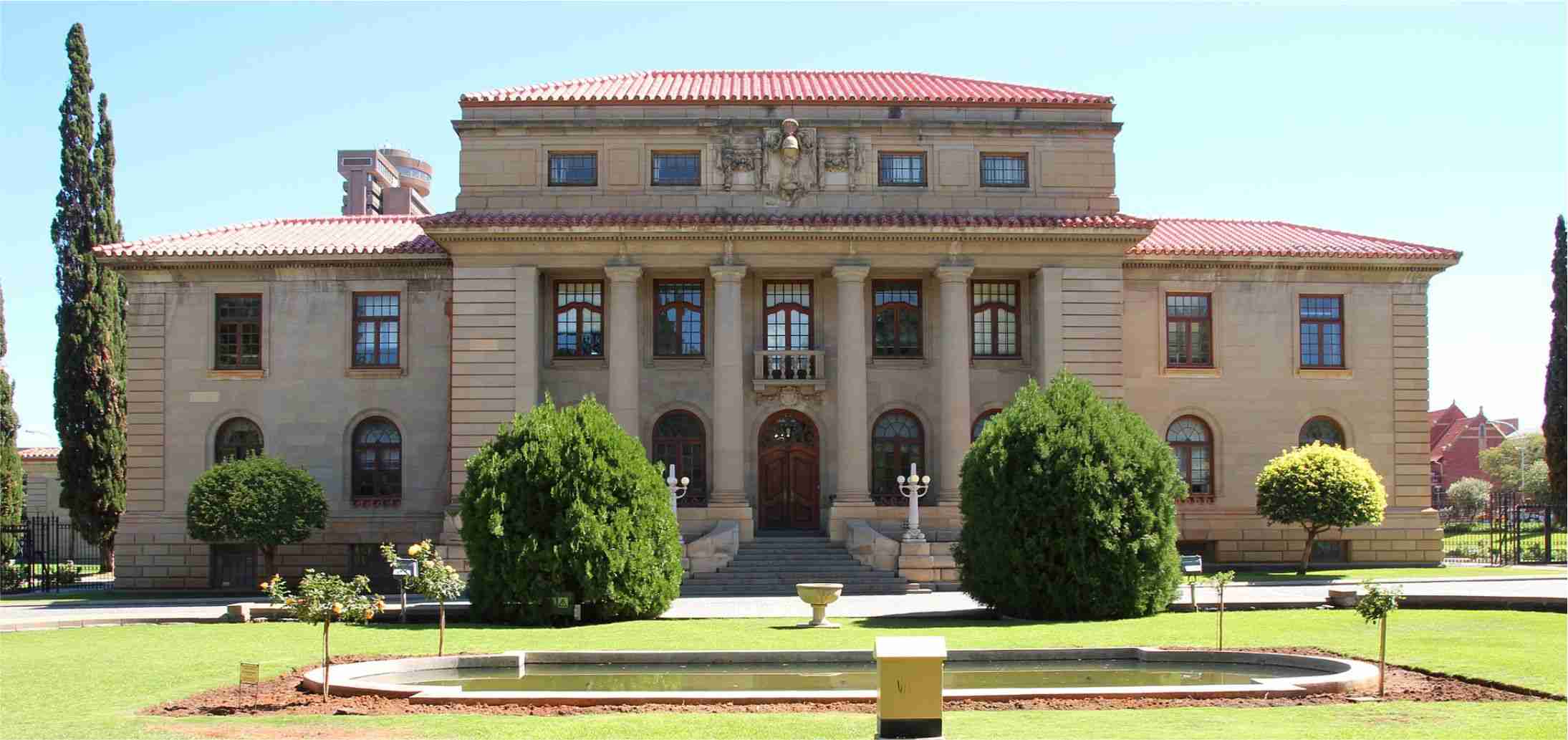 The Supreme Court of Appeal (SCA) in Bloemfontein ruled on 11th of April that the controversial regulations for complementary medicines under the Medicines and Related Substances Act (Act 101 of 1965) are invalid and unlawful.
The SCA dismissed an appeal by the Minister of Health (MoH) and the South African Health Products Regulatory Authority (SAHPRA) against a previous North Gauteng High Court (Pretoria) judgment in favour of the Alliance of Natural Health Products South Africa (ANHP), by Judge Elizabeth Kabushi on 1.10.2020. The verdict follows after the ANHP, a Traditional and Natural Health Alliance (TNHA) partner, took the MoH and SAHPRA to court over contested regulations that would regulate all natural health products, defined as complementary medicines and health supplements, as medicines.
According to ANHP, it is not the statutory duty of SAHPRA in terms of the Medicines Act to regulate complementary medicines and health supplements as defined in the regulations, according to the original spirit and intention of the 57-year-old Medicines Act. Complementary medicines include products such as vitamins, minerals, amino acids, enzymes, pro- and pre-biotics, herbal remedies, homeopathic medicines, sports supplements, etc.
In our Odyssey Summer Edition 2019/20 we published a call to action, 'Your Body Your Right', highlighting the consumer's right to choose herbal products over pharmaceutical products, based on General Regulations to the Medicines and Related Substances Act, 101 of 1965 (Regulations, 2017) that were published on 25.8.2017.
In 2018 the ANHP challenged whether the MoH and SAHPRA – formerly the Medicines Control Council under S35 of the Medicines Act – are empowered to regulate all complementary medicines as contained in the regulations. On 1.10.2020 the High Court ruled in favour of ANHP finding the actions of SAHPRA "unlawful". This ruling had major implications for the complementary and alternative medicines (CAM) and heath and natural products industries; however, the court's ruling, which may have been considered a fair judgment by many, has since been appealed by SAHPRA.
The ANHP did not falter under SAHPRA's low blow and they did not capitulate; they continued to champion your rights, your freedom of choice and the interests of health products in South Africa and, on 11.4.2022, the SCA's ruling was a landmark victory.
Debra caught up with Anthony Rees, co-founder of the AHNP (Alliance of Natural Health Products South Africa) and chairman of the TNHA (Traditional and Natural Health Alliance) following this victory and spoke to him about what this meant to the ANHP and the entire health products sector in South Africa.
Q: Would it be correct to say that SAHPRA would have shut down the health products industry through the regulation of these products and substances as pharmaceuticals?
A: For many small and medium sized companies selling non-medicinal natural health products the costs of compliance in order to satisfy the requirements of the Medicines Act and its CAM regulations were costly and onerous. Firstly, all companies would have had to be licensed as pharmaceutical manufacturers, importers, wholesalers or distributors. The value chain would have had to spend millions of rands on suitable premises, equipment, salaries of full time responsible pharmacists to sign off on all these low risk products, resulting in the consumer having to pay for those costs. This would have driven many companies out of business voluntarily and significantly impacted on the availability of natural health substances and products which consumers rely on for their personal general health and wellness. Choices in products would be limited and those that would remain on shelves would naturally become more expensive.
Q: Was the right of choice, 'my body, my choice', the compelling factor in taking legal action resulting in the High Court ruling in favour of ANHP finding the actions of SAHPRA "unlawful" in October 2020?
A: It was essential to safeguard the industry from being subject to excessive red tape and to be allowed to continue to innovate, plus protect the public interest to maintain healthy choices in products to maintain their health and wellbeing. The Medicines Act came into being expressly to regulate medicines and not the kind of products which are now excluded by this latest SCA judgment. This has been clearly articulated in previous court cases in our High Courts over three decades, but the Minister and Authority (SAHPRA) kept overreaching beyond what the law expressly allows.
Q: Could this have been viewed as an attempt by BIG PHARMA to bring the natural health products into the pharmaceutical space to quash the health products industry?
A: Many people have come to the conclusion that the regulations as they stood would only serve the interests of incumbent pharmaceutical companies, who could easily jump the regulatory hurdles set out in the regulations, allowing them to gain a monopoly over the sector. For them there would be minimal compliance effort required, while the fledgling natural health products industry would have had to comply with pharmaceutical standards from the get-go. After the Medicines Act was gazetted in 1965 the pharmaceutical industry had +/- 30 years to regularise its affairs in terms of regulation and by means of incremental steps. The former Medicines Control Council, which preceded the SAHPRA, grandfathered 9 600 medicines, which to this day have not been evaluated to modern standards in terms of their safety, quality and efficacy. Many of these still remain on pharmacy shelves today.
The natural health product industry, selling non-medicinal products, should equally be afforded its own legislation (an Act of Parliament) and a new, separate regulatory authority, in order to serve the public by guaranteeing the products sold are true to label and of good quality, within an appropriate regulatory framework, bearing in mind their relatively low risk. It should also be given time to reach full compliance under a new framework in the interest of continuity, sustainability and growth of the sector.
Q: Exacerbated by the pandemic, how would this have ultimately impacted the choices available to the man-in-the-street if you had not so tirelessly and rigorously pursued getting the appeal dismissed?
A: The Covid pandemic led many people to seek out natural health strategies to remain healthy and to maintain and bolster their natural immunity. Our immune systems, like all others in our body, require nutrients and botanical food factors to function optimally. Even first year medical school biochemistry textbooks highlight the vital link between micro-nutrients and plant based molecules in health. Even though government didn't bother to promote a healthy lifestyle through nutrient-rich food, supplementation (if required) and exercise, while favouring and aggressively promoting only mono-therapy by means of vaccines, many South Africans learned about optimum nutrition and utilising natural health-giving substances, such as vitamin C, vitamin D, zinc, etc., as part of their daily wellness regimen. Had the intended regulations been enforced during the past two years many people would have had less product choices and would arguably have had to pay more to access these limited products. Ironically health shops were allowed to stay open during level 5 and 4 of lockdown for the reason that government on some level acknowledged the importance of public access to these essential health promoting substances during the pandemic.
In a press release by the TNHA titled Complementary Medicines Regulations Declared Unlawful – Supreme Court of Appeal dated 11.4.22 it was stated:
"This monumental case opens a new, exciting chapter in the way in which natural health products are to be potentially regulated and sold in South Africa. At last, the industry has clarity on what is, and what is not, a medicine…
"Ultimately, the TNHA would like to see South Africa either regulate new medicinal therapeutic health products as a new 'third category', separate from foods and medicines, under its own legislative instrument (Act) and under its own statutory regulatory authority, or through amendments to the existing Foodstuffs, Cosmetics and Disinfectants Act (Act 54 of 1972). The TNHA will now begin lobbying the Minister of Health and members of parliament to adopt a new inclusive vision for traditional and natural health products. We invite other associations, importers, manufacturers, wholesalers, distributors and retailers of natural health products to join the TNHA, so that we can stand united in a call for fairer, appropriate regulations and to continue to protect the natural health choices of South Africans."
Anthony Rees concluded with "I wish to thank all our loyal TNHA supporters and other ANHP stakeholders who wish to remain anonymous for their support throughout this four-and-a-half-year process. At the end of the day good science, good law and basic common sense prevailed. We will soon unpack this latest judgment and its practical business implications for our members." For any queries regarding this judgment, feel free to contact Anthony Rees. Email anthony.rees@tnha.co.za.
This just in before we went to print. Ed.
7 May 2022 SAHPRA STATEMENT ON THE ANHP JUDGEMENT:
"Following the ruling by the Supreme Court of Appeal (SCA) in favour of the Alliance of Natural Health Products in South Africa (ANHP) on 11 April 2022, the South African Health Products Regulatory Authority (SAHPRA) will join the Minister of Health in approaching the Constitutional Court for leave to appeal the judgement."