Meraki
I received a gift card on my birthday this year and this was the message on the front of the card:
"Meraki: to do something with soul, creativity or love; to leave a piece and the essence of yourself in your work." 
I got to thinking about the longevity of this beautiful and wise old girl that Odyssey is and how every person that has taken on the custodianship of this ageless magazine has left a piece of themselves, a fragment of their soul and an outpouring of love held within its pages.
Odyssey Magazine is the only Holistic Lifestyle and Wellness Magazine in print in South Africa today. I believe that its success in these unusual times is attributable to the cumulative contribution and commitment of our  dedicated OM Team, our conscious thought leaders , writers and columnists that contribute informative, uplifting and inspirational content to nourish with meraki and the meraki-filled foundation laid by all those that have gone before.
This has inspired us to establish The Odyssey Community Online which launched 3 September, a space of connectedness and sharing where we will bring teachings, eBooks, interactive Zoom events and a conscious living video channel featuring interviews with leading spiritual teachers; we launched  with a five part series with Colleen-Joy, in which we address some of the pressing questions of our times:
Finding Inner Peace, Holding Space, Scarcity vs Abundance, Loss and grief and The Spiritual Outfall of the Pandemic. All of our fantastic competitions and giveaways will be now be accessible via the Odyssey Community web link and the best part is membership is free. Join our community, your community, www.odysseymagazine.co.za/join-our-community
In this Spring Edition we feature articles about recovery, restoration and the renewal of body, mind and soul. Spring represents birth, new beginnings, renewal and growth; in traditional Chinese medicine the element associated with spring is wood. The power of wood when balanced can be gentle, yet persistent and filled with creative potential. In spring, trees' roots awake from dormancy and the roots (wood) begin to penetrate the earth in search of water, the source of all life. We need this kind of energy to penetrate all possibilities in the world and find our purpose, passion and goals to fuel our life.
Tips on how to harmonise the wood element in springtime: Wood governs the early hours of the morning; begin your day early, with a brisk walk in nature. Update your lifestyle eating and exercise plans and hydrate adequately. Remember to nourish your emotional body too. Try something new in all aspects of life: Social, work, spiritual, family and home. This spring germinate new ideas and nurture them; summon the energy of the sun – it's time to grow, flourish and bloom.
My spring affirmation: "This spring my life blossoms in all the shades of awesome."
All love
Debra
* Meraki is a Modern Greek word, derived from the Turkish 'Meraki' (labour of love, to do something with pleasure). It is applied to tasks, usually, creative or artistic tasks, but can be applied to any task at all. Meraki means to do something with passion, with absolute devotion, with undivided attention.
As I personally reflect on the spiral it presents as a path, whirling, beckoning and challenging us to connect deeply with our core, the very essence of who we really, really are.  It gently takes us into the inner plains of transformation, enabling us to embrace our sacred wound, our shadow, 'our humanity', both individually and collectively. In this conic spiralling movement it merges effortlessly with our light, 'our divinity', to embody our authentic beauty as we evolve. As our consciousness expands, we emerge to deliver our gifts and share our wisdom with the world.
The chambered nautilus is one of the oldest creatures known to survive in the earth's oceans, a symbol of order amidst chaos as reflected in its spiral precision.  Following the disruption of these unusual times we all crave the calm of 'normality', a return to order from the chaos as we greet 2022. 'Normality' may be hard to define, but I do know that it is a longing to go back to a time before discomfort and fear set in, a familiar space.
As we have all transformed and evolved in expansive ways during the past year, there have been many joys and many sadnesses; yet we emerge and enter into this new year more resilient, more hopeful, more conscious and more committed to health, wealth and happiness than before.
"Everything has a vibration that spirals inward or outward — and everything turns together in the same direction at the same time. This vibration keeps going: It becomes born and expands or closes and destructs — only to repeat the cycle again in opposite current. Like a lotus, it opens or closes, dies and is born again. Such is also the story of the sun and moon, of me and you. Nothing truly dies. All energy simply transforms."  Suzy Kassem, 'Rise and Salute the Sun'
In the summer edition we take a look at wealth and overcoming the fear of money and address self-doubt and rebuilding belief in oneself. Our health segments focus on heart matters and the health benefits of great sleep and our clinical casebook focuses on the healing power of the arts. Relationships and sexual intimacy feature from a Tantric perspective and we share the '10 Commandments of Attraction.'
Meditation, self-care, self-love and the need to release in order to move forward and just to 'be you' come under the spotlight in this edition. We feature Life Alignment as our modality of choice and introduce you to the incredible field of neurocoaching which embraces the very latest neuroscientific research.  In our conscious parenting segment we explore how the Enneagram promotes better parenting.
As always we take you on a journey to our eco-destination of choice and in this edition we find bliss in the tranquil and pristine Seychelles Islands. Salads take the centre stage in our food segment and we introduce you to some plantaliscious vegan smoothies and light meals for poolside festivities, 'Tis the season after all!
Our heartfelt wish for you in the days ahead and the new year is great health, profound joy and amazing abundance. All love and brightest blessings, Ed and the OM Team.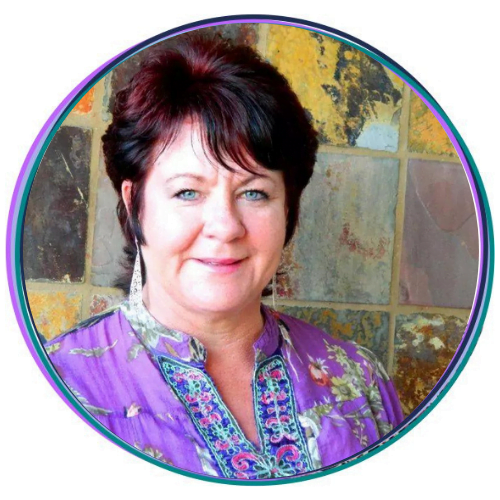 Debra Stevens-Robins
Odyssey's custodian & editor
Debra Robins is a savvy and insightful corporate jungle escapee, wordsmith, author, publisher and magazine editor, Debra is passionate about upliftment through the power of the written word. Former natural healer, teacher and healing academy principal Debra blends together extensive expertise in wellness, both in the corporate and personal contexts, as well as over 25 years' experience in driving and delivering corporate wellness initiatives for local and global corporations. Student of law and corporate consultant by trade, naturopathic practitioner by design and magazine editor by choice. Debra is honoured to be the custodian of Odyssey Magazine