Greetings and Blessings from the OM Team!
Get 22% off all adverts
Your advert will appear in the Print Magazine, Digital Magazine and Online Magazine
All adverts are placed on the Odyssey Online Website with immediate effect
Your advertisement is also splashed on Odyssey Magazine's Social Media Platforms
Odyssey is also circulated to health spas and wellness centres, airport lounges and eco-savvy accommodations.
Avg. Print Magazine Readership
Total Avg. Readership Accross Platforms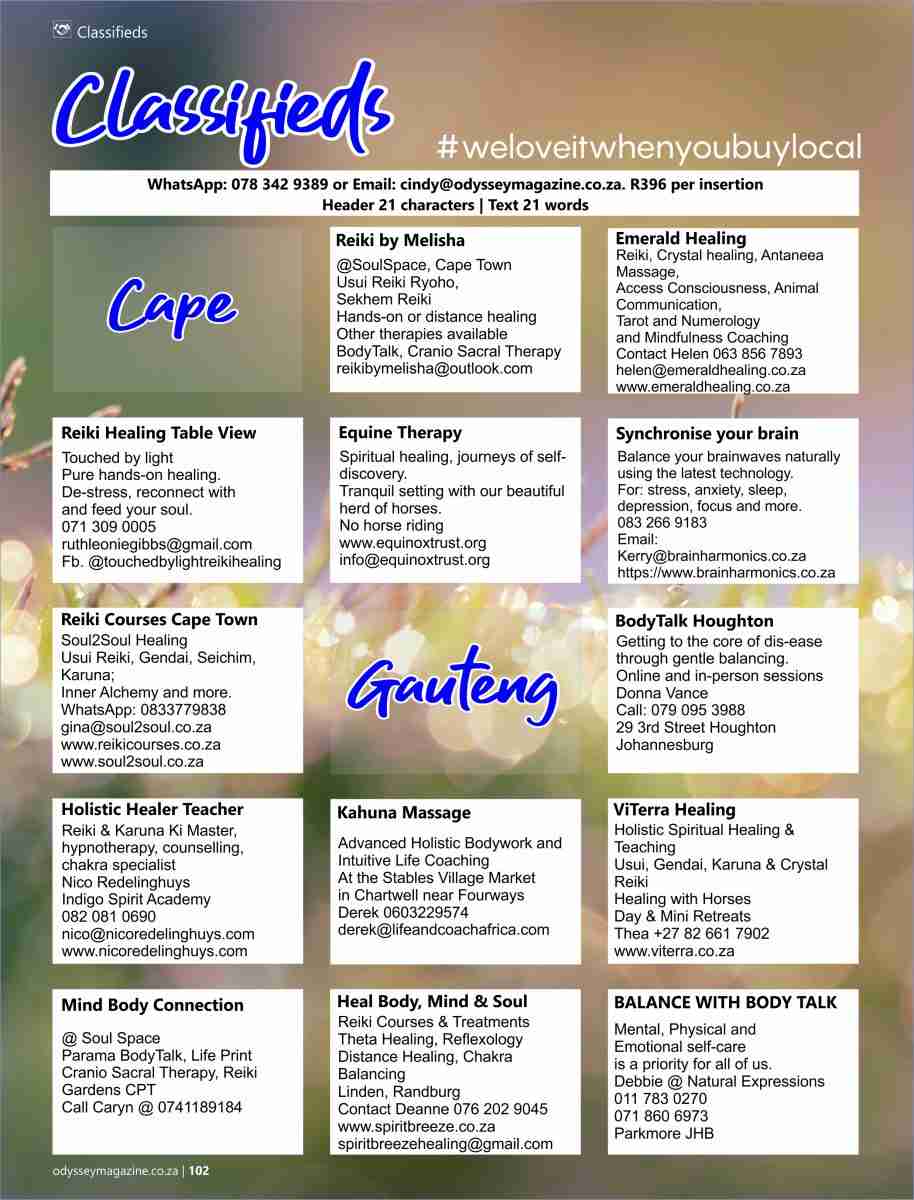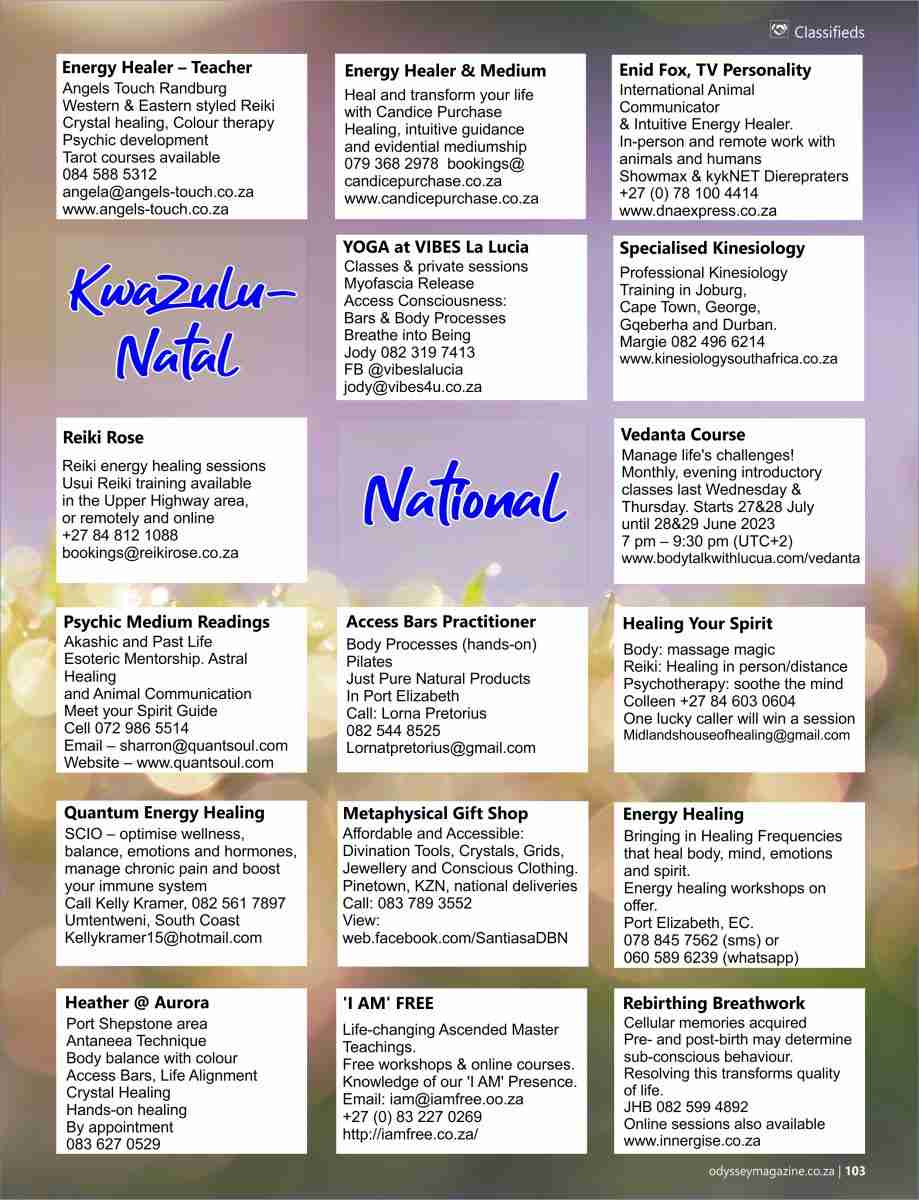 "Odyssey Magazine is about an adventure in more conscious living. Its name signifies a quest – a journey of exploration and discovery… the open-endedness of the inner journey."
The butterfly is a metaphor for our quest, our journey, and our odyssey.
A butterfly starts its life as a very small egg on the leaf of a plant as Odyssey did over four decades ago 7.7.1977.  It then hatches into a caterpillar, eating and eating until it's just the right weight. Once it has grown enough, as Odyssey did until January 2013, it forms a cocoon, resting gently. Odyssey also rested, with only a small digital presence, until it re-emerged into a gorgeous butterfly, when it awakened from its slumber and returned to print 9.7.2019.
Odyssey now spreads its beautiful wings reaching far and wide; sharing wisdom and inspiration with readers in response to a universal awakening.
www.odysseymagazine.co.za
MINDFUL MEDIA PUBLISHING (PTY) LTD T/A Odyssey Magazine
Registration Number 2018/581347/ 07 – ISSN: 0256-0357 Registered 1977
Registered Office: 11 Russell Mellick Road, Umtentweni, KwaZulu-Natal, 4235
Contact: Debra Stevens Robins, debra@odysseymagazine.co.za
Mobile: +27 (0)82 875 2985 Office: +27 (0)78 342 9389
Browse our Stockists
Our magazines can be found on your favorite local and digital magazine racks
Kwa-Zulu Natal
Contact Cassi @ Bo Yoga on 083 226 4579 in Ramsgate
Contact Judy Potts @ Ramsgate Stationers on 039 315 0213  in Shelly Beach
Contact Chris @ Farm Food Factory on 079 506 8816 in Shelly Beach
Contact Nathalie Marran @ Firefly Eco Lodge on 078 457 6353 in Leisure Bay
Contact Manush @ Tweni Vegan Mini Market on 082 786 9112 in Umtentweni
Eastern Cape
Contact Wendy Raath @ Lime Fusion on 043 727 1266 in East London
Western Cape
Contact Lindi Terblanche @ Green Ways on 066 305 8705 in Hermanus
Contact Karin Kruger @ Health & Living on 044 871 0765  in George
Contact Cheryl Bosch @ Blayz Creations on 082 321 9044 in Sedgefield
Mindful Media Publishing (PTY) LTD
REG. 2018 / 581347 / 07
11 Russell Mellick Road, Umtentweni, Kwazulu-Natal, South Africa
P.O Box 21505, Umtentweni, Kwazulu-Natal, 4235
Contact Us
Editor: Debra Robins
Cell: +27 (0)82 875 2985