As the rainbow of colours begins to tint the landscape and autumn hints at its arrival, I find myself becoming reticent and philosophical, pondering the plight of humanity, the planet and, in recent years, the pandemic, trying to make sense of it all.
    The leaves are exquisite yet they are dying. Memories of those I care about and those who have passed on waft in and out of my mind's eye.
    Every year I am drawn to this meditative journey and this time of reflection, a time to notice the finest detail, to take stock and explore as I release the hot KZN summer with my breath and inhale with the intention of slowing down, even if for only a moment. Reflecting on what serves me and what is holding, me back?
    As the leaves start to pull away from their safe, solid support of the tree and fall to the floor, I am reminded to let the 'old and dry' fall away, I must let go to make space for the 'fresh and new'. 
    That is how I, a changeling, re-emerge with deeper understanding.  Similarly Odyssey morphs, develops and takes on a new fresh and even better form than before, standing firm and unwavering in its pursuit of holistic and conscious living. Inspiring, uplifting and deepening the understanding of our fellow sojourners for over four decades. Autumn then becomes a time of great joy, renewal and unbounded blessings.     
As the days get cooler and shorter, we're invited to turn toward the light within. Autumn also brings with it predominance of the air element and prana, the vital breath and the subtle essence of life. 
      In this edition we feature Ayurveda, one of the world's oldest holistic healing systems. In Ayurvedic tradition autumn is ruled by the airy, mobile Vata dosha and, whether you love autumn or dread winter, you will feel more balanced with a few simple nutritional and lifestyle changes that the principles of Ayurveda support.
     We place the spotlight on 'Walking with the Masters' and feature Paramahansa Yogananda, considered one of the pre-eminent spiritual figures of modern times and BKS Iyengar, founder of Iyengar Yoga, featured in a 1979  Odyssey interview, the edition is highlighted in the article beside this.  In 2004 Iyengar was named by Time Magazine as one of the hundred most influential people in the world.
    We travel from ancient times and Ayurveda to present day, highlighting the modern practice of  Biohacking, an underground movement founded in 2000 is now open, accepted and practised by millions of people around the globe and in South Africa.
     "Biohacking is best described as the art and science of adapting and assessing your internal environment (your body) and external environment (where you live and work) and making the necessary changes to optimise your mind, body and soul." Steve Stavs
"No matter what causes it, whenever a little bubble of joy appears in your invisible sea of consciousness, take hold of it, and keep expanding it. Meditate on it and it will grow larger. Watch not the limitations of the little bubble of your joy, but keep expanding it until it grows bigger and bigger. Keep puffing at it with the breath of concentration from within, until it spreads all over the ocean of infinity in your consciousness. Keep puffing at the bubble of joy until it breaks its confining walls and becomes the sea of joy. 
In the sound of the viol, the flute, and the deep-toned organ I hear God's voice.
Within the soul is the joy that my ego is seeking. I suddenly become aware of His bliss honeycombed in the hive of silence. I will break the hive of secret silence and drink the honey of unceasing blessedness."
Paramahansa Yogananda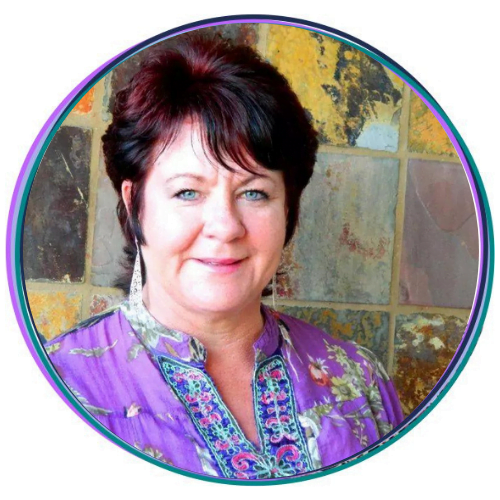 Debra Stevens-Robins
Odyssey's custodian & editor
Debra Robins is a savvy and insightful corporate jungle escapee, wordsmith, author, publisher and magazine editor, Debra is passionate about upliftment through the power of the written word. Former natural healer, teacher and healing academy principal Debra blends together extensive expertise in wellness, both in the corporate and personal contexts, as well as over 25 years' experience in driving and delivering corporate wellness initiatives for local and global corporations. Student of law and corporate consultant by trade, naturopathic practitioner by design and magazine editor by choice. Debra is honoured to be the custodian of Odyssey Magazine