Pilgrim!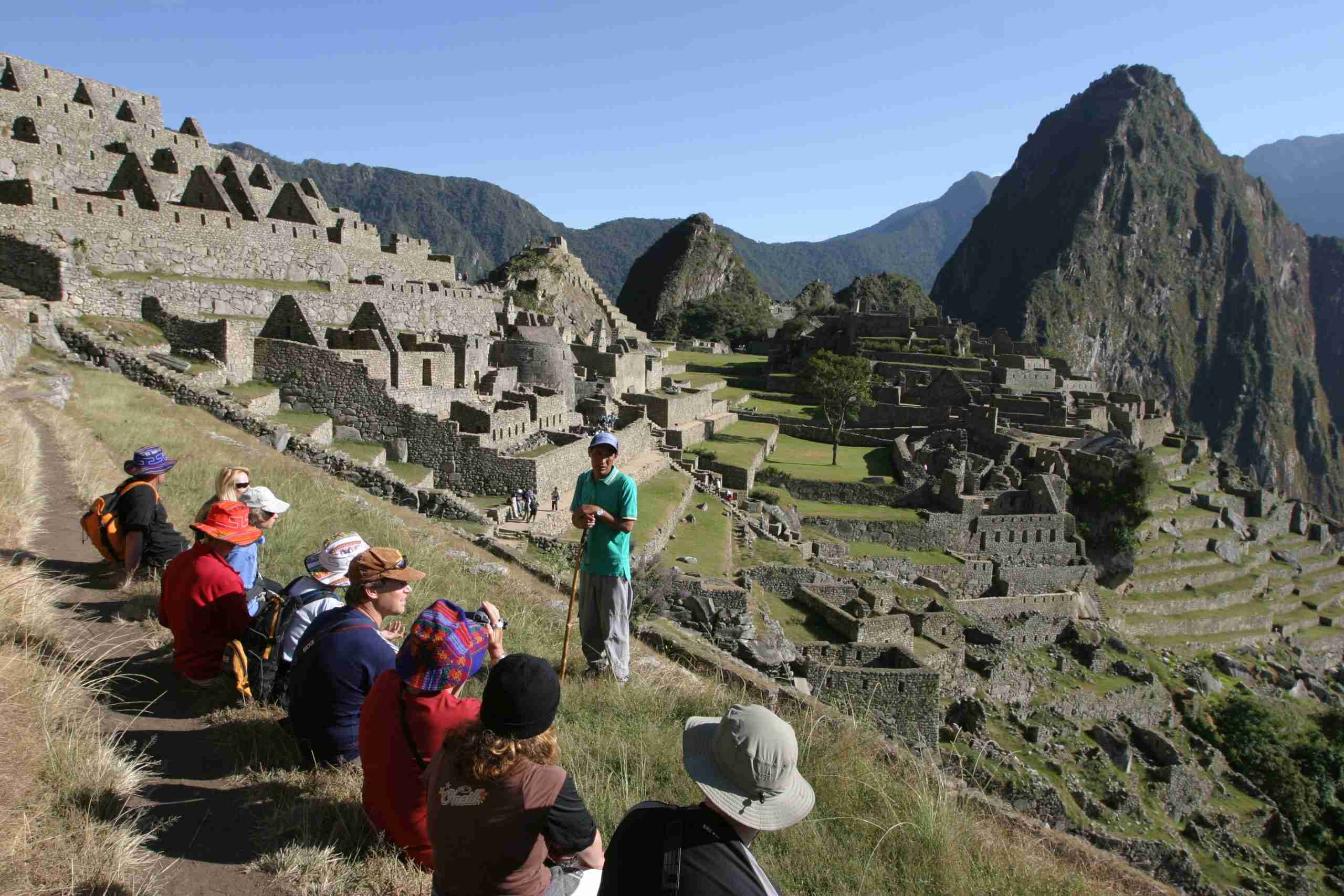 Geoff Dalglish reflects on the gifts and challenges of an adventure-filled life.
Long before the pandemic forced our world to press the pause button, I'd begun to reflect on all those familiar questions of who, where, when and especially why? Where had my footsteps led me and where were they headed as I morphed from hedonistic petrolhead to spiritual pilgrim?
A decade ago, some of those musings found expression in a memoir entitled Lost and Found, since sold out and never reprinted. Now they've been massaged, reshaped and expanded into a manuscript I'm calling Pilgrim: Taking a really long walk from the head to the heart. Along with many of my hopes and dreams, it's in the hands of an American self-publisher that's a division of Hay House.
It feels as if I've always been a journalist and writer, although 2022 is the year I committed to becoming a full-time author, while continuing to immerse myself in inner and outer adventures that provide me with fresh insights. And fresh material.
In writing the book I've also appreciated the perfection of everything that has happened, all that has unfolded, everyone I've met, the experiences that have frightened, challenged and inspired me. The heartache, the loss, the confusion, the grieving for a materialistic outer world trampled by the greed and selfishness of much of humanity. And those incandescent moments of illumination when we glimpse our true nature and purpose as eternal beings of love and light.
It wasn't always apparent, but I see clearly now how each footstep along the path was necessary to bring me to where I am today. Nothing was ever a waste, or a tragedy, despite the pain and hurt. All were essential to the curriculum of Being Human 101. I signed up for that. We all did!
Motorsport – and especially Formula 1 racing – was my passion and yet it also filled me with grief and deep questioning. Too many of my heroes died violently, some right in front of me.
I remember all too vividly the day that Peter Revson died.
"I'd like to have his problems," I said enviously to a photographer friend as we left him to strap himself into racing car at South Africa's legendary Kyalami Grand Prix circuit.
I'd chatted briefly to him and admired his easy-going charm and free-spirited nature. He had the world at his feet: his gorgeous girlfriend Marjorie Wallace was Miss World; he had Hollywood good looks; was heir to a billion-dollar empire and was being tipped as a future world champion.
Minutes later he came storming down the main straight that was famous as the longest and fastest in Formula 1 racing, the gleaming black projectile squirming under heavy braking, turning right into the sweeping Crowthorne Bend and howling down the hill towards Barbecue Bend.
That was as far as he got. Something went horribly wrong and the car careered into the metal barriers, breaking in two and showering pieces of bodywork as it burst into flames. I was shocked by the sudden violence of it, but didn't immediately fear the worst, sprinting towards the crash to capture the first images.
Pausing momentarily, I shot the first frame depicting oily black clouds of smoke and billowing flames rising heavenwards. I was puzzled because I couldn't see Revson anywhere.
Running again I reached the wreckage as rival race cars stopped, drivers in full-face helmets and flame-resistant overalls and gloves rushing in bravely and attempting to lift a piece of burning car off the barrier. I was standing on a fragment of shattered bodywork that read Peter Rev when the full horror of it hit me. He was still in the inferno. His crumpled body was dragged out and somebody announced hopefully: "He has a pulse."
I doubted it and when the ambulance raced away, I somehow knew.
A man I'd admired was dead and my images raced around the world, filling the front page of virtually every major morning newspaper.
It was a time of great questioning and introduced me to the concept and comfort of reincarnation. Later, much later, my belief system incorporated the idea that death is never a tragedy, always profoundly touching everyone that is aware of that person's passing. And that we never cast off our physical body until we have accomplished what we came into this earthly life to experience.
Recently when I submitted Pilgrim to the US publisher, it came back with red flags about individuals that I might have libelled. Initially I was irritated, thinking that Americans are terrified of litigation and then I saw the gift. What if I saw the best in everyone? What if my writings uplifted and encouraged instead of prompting the person to begin angrily dialling their lawyer?
It has shifted my outlook and a former lover that I had avoided contact with for more than two decades is now a good friend again. We're hoping to meet up sometime.
I'm noticing that I'm trusting more and more and having faith that the best and highest will prevail, however that looks. It's a happy place to be!
Pilgrim insights
Every journey starts with a single step that takes you closer to your goal.
We are all capable of much more than we imagine.
We need to dream big and understand that nothing is impossible.
Sixty-something, or any age, is a number and not a limitation.
The time is always right to do what you know is right.
To change anything in your life, change your thinking about it.
Whatever you focus on becomes your reality, so make it inspiring.
Look for the spark of divinity that resides in everyone, even if it is hidden.
Cultivate an attitude of gratitude and know that each person brings a gift.
Look for a lesson in every situation and event, however uncomfortable.
Know there are no coincidences in the universe, only synchronicities.
Celebrate the interconnectedness and interdependence of all things.
Be still and attune to the highest before beginning anything.
Take time daily to go within and access peace and inner wisdom.
Set clear intentions and know that all will unfold in perfect timing.
Call on all the beings seen and unseen to inspire, guide and support you.
Trust in the process of Life and of a benign universe.
Keep asking questions including: What is mine to do?
And the most important question: What would Love do now?
Remember that, if it's not fun, it's not sustainable.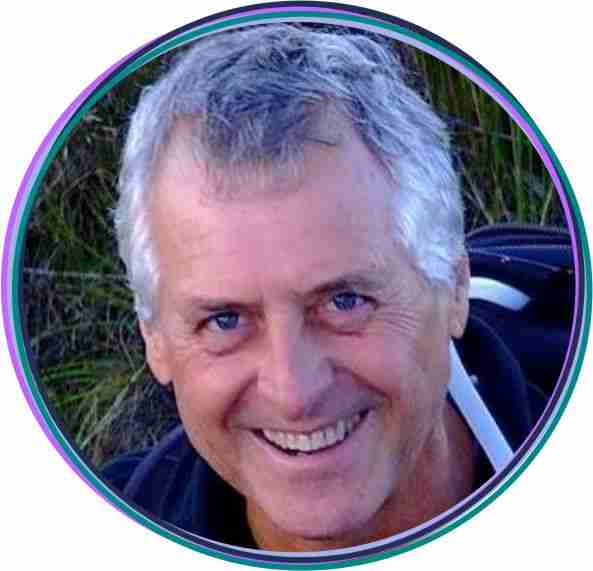 Geoff Dalglish
Odyssey's 'Pilgrim at Large'
Geoff Dalglish is a writer and spiritual and ecological activist dedicated to raising consciousness. He has walked more than 30 000km with climate change messages about treading more lightly and lovingly upon the Earth. He is an ambassador for the Findhorn spiritual community and ecovillage and is Odyssey's 'Pilgrim at Large'.
To connect with Geoff email geoff.dalglish@gmail.com or visit www.findhorn.org, www.wildspiritlodge.co.za and www.susiero.com