ReboundSA: Pioneers – Warriors – Leaders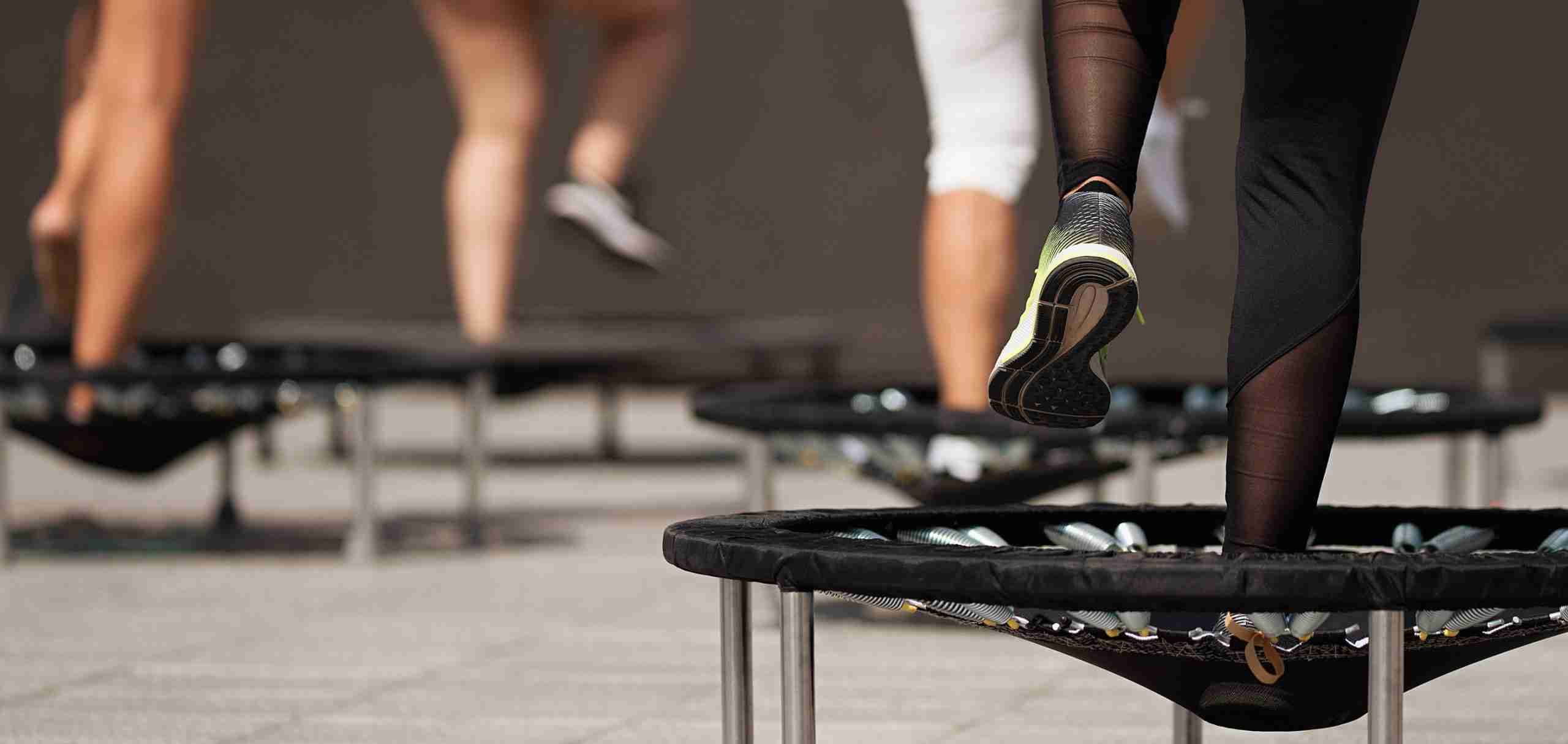 As the original team that brought the global fun exercise phenomenon, 'Rebounding' to South Africa, ReboundSA continues to lead the way in health and development for all uses of Rebounding. Founders, Keith and Justine McFarlane's experience is unparalleled in Southern Africa and they are recognised as South Africa's Rebounding experts.
In 2002 they began pioneering their 'Rebounding for Health' protocols and techniques for SA, which received the CANSA 'Smart Choice' seal of endorsement from The Cancer Association of SA. Their continued development of programmes included rebounding for fitness, toning and weight management, which led to the launch of their Rebounding Instructors' Course in 2013 – and they are credited with creating the exciting industry of rebounding classes and studios throughout southern Africa.
In 2020 CANSA extended its 'Smart Choice' endorsement to include all ReboundSA's products and services and, in 2021, they launched the first national ReboundSA/CANSA Bounce-A-Thon to raise funds for further cancer research and support.
Keith says; "It's been an honour being there right from the start, from the time when hardly anyone had heard about rebounding, to seeing hundreds of studios – almost all of them ambassadors who trained with us – posting about their classes, filled with our rebounders with their famous 'yellow halo' mat edges."
As much as Keith and Justine are fully invested in 'Rebounding for Fitness' – their talks and training have always included their protocols for rebounding for health benefits, not only physical, but also mental and emotional wellbeing – as health has always been the core foundation of their background in rebounding.
New from ReboundSA for specific needs and uses:
NooBounce:
An original and fun rebound programme for children that Keith and Justine have developed with groups of children since 2008, creating 'Journeys' and 'Adventures' and writing fun, catchy pop songs. It is available as a home use videos and as a training course for instructors to facilitate NooBounce classes in their studios. The home use videos are presented by Igg and Oogi Noo (puppet like characters called NooPets) and their NooPet friends. They include moves, dialogue and choreography that address many of the needs of growing children – including motor skills, balance, confidence, muscle tone, self-esteem etc. that have been checked and approved by a paediatric chiropractor.
Rebound RETRO videos:
Keith and Justine present four 15- to 20-minute videos that range from extremely relaxing low bounce sessions inspired by Tai-Chi Gung moves, to light to medium aerobic and strengthening moves – all with great music, from beautiful meditative pieces to uplifting, happy pop and 70s – 80s style hits. These videos are included in the free comprehensive support package of books/DVDs supplied free with every rebounder sold. However, they will also be available to stream or download from the ReboundSA website to everyone for no charge until July 31.
ReboundSA Warriors:
An online platform offering free taster classes by ReboundSA trained Instructors for clients to try out.
ReboundMAX:
A heavy duty spring based rebounder for participants up to 160kg. This is the Grand Hummer of rebounders, with an HD heavy frame, X- thick legs, X-large rubber shoes, high density canvas spring cover – and a great supportive and reactive bounce. Suitable for all weights and sizes, from young children right through to heavy sportsmen!
You can follow ReboundSA on Facebook (Reboundsa), Instagram (reboundsouthafrica) and YouTube (ReboundsaTV) and view all of the above as well as a list of national rebounding classes and videos and articles by Keith and Justine, on their website www.reboundsa.com.